Take our ABS/PWC class and get your State Boating Certificate On-line after the class with the About Boating Safety Course!
The next Boating Class is on October 5th, 2019!
Navigation Class on September 21st!
Piloting, Charting and GPS and more courses also available: Connecticut Boating Classes
Get a Vessel Safety Check
Be safe and avoid fines: make sure your boat meets all of the state and Federal requirements with a free Safety Check. Contact a Vessel Examiner Here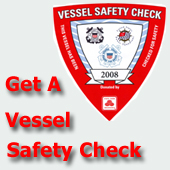 "Our Charts, Navigation and GPS Class will teach you everything from reading a nautical chart and plotting a course on a paper chart to using the latest GPS technology"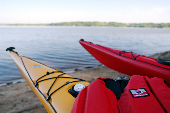 Understand latitude and longitude and be able to determine your location. Learn how to calculate boat speed, time and distance on the water as well as the proper use of dividers, parallel rules and other plotting tools. Check out the boating class dates.